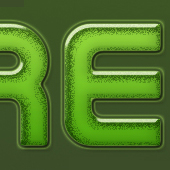 A simple tutorial for a fresh "Minty" text effect!

The Final Result: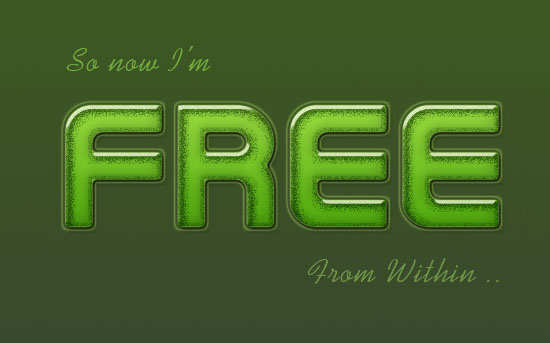 Notes:
* the size of the final result image is 1024 * 768
* you might want to check the Basix Page to see some useful topics on dealing with Photoshop basics, such as loading palettes and some shortcuts.
Resources:
* Free Color Palette
* Free Gradients
Step 1:
Fill the Background with a dark green gradient (you can find the Free_BG gradient in the palette provided in the Resources section above), i used the colors #39482c and #3f621c to create my Linear Gradient. Then type the text you want, I'm using the font "TAPEMAN", size (177 px), and the color #8dc63f.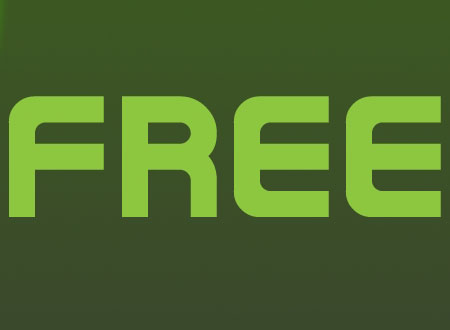 Step 2:
Double click on the text layer, and apply the following styles:
- Add a simple "Drop Shadow", using a dark green color, like #38362a.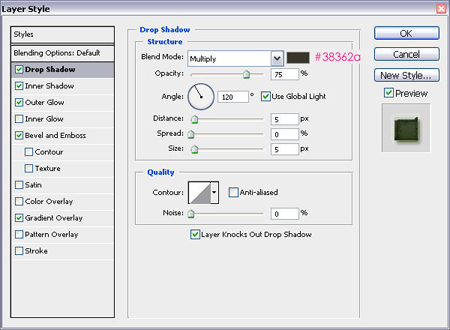 - Add an "Inner Shadow", using the color #496728, change the Size to (8), the "Contour" type to "Cone", and the "Noise" value to (50%), this will add the "minty" effect to the text.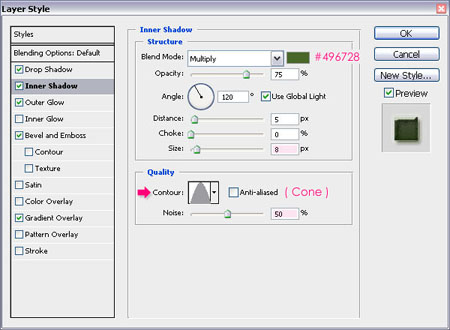 - Now, add an "Outer Glow", using the color #8dc63f, and the "Contour" type "Cone – Inverted".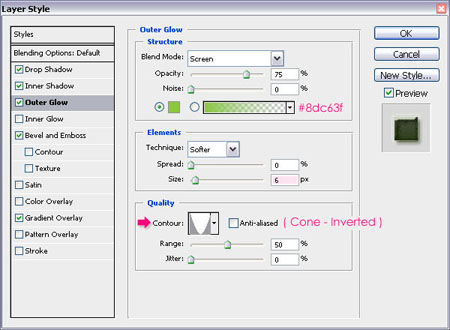 - Add "Bevel and Emboss", change the "Gloss Contour" to "Cove- Deep", the "Highlight Mode" color to #f2ffe0, and the "Shadow Mode" color to #4c7d1b.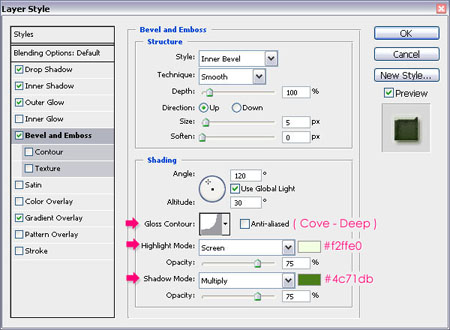 - Finally, add a "Gradient Overlay", change the "Blend Mode" to "Multiply", and create the gradient using the values below, or use the one in the palette above.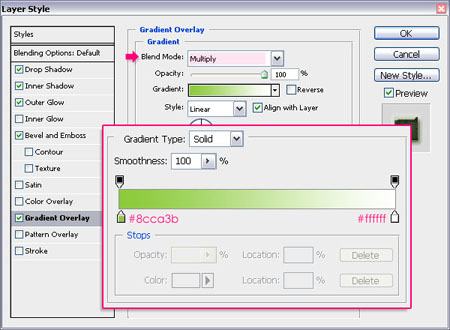 Hit OK, and go back to your text layer.
Step 3:
Create a new layer above the text layer and call it "text-highlight". Press the Ctrl key and right click on the text layer icon to create a selection.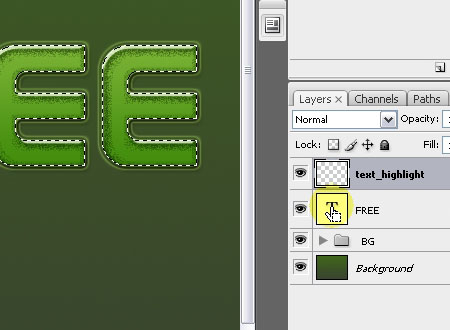 Step 4:
Make sure you're on the "text-highlight" layer, and go to Select menu -> Modify -> Contract, and contract the selection by (7) pixels.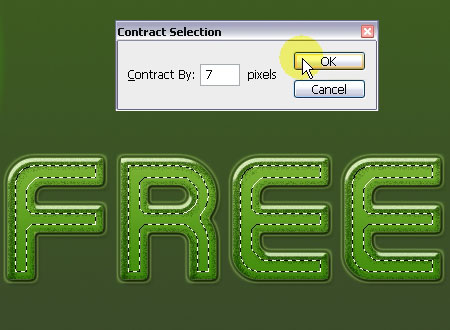 Then go back again to the Select menu -> Modify -> Feather, and type in the value of (5) pixels. This will smooth the selection and make the highlight more natural.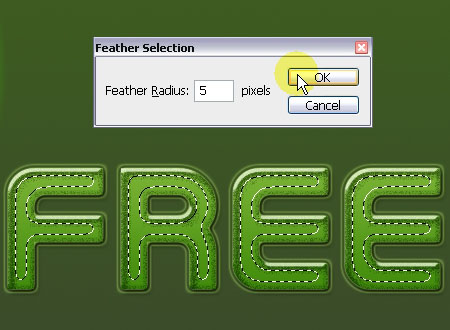 Step 5:
Fill the selection with the color #38362a.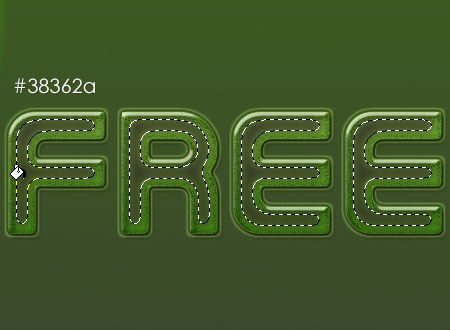 And finally, change the "Blend Mode" of the layer to "Color Dodge". This will make the text look fresh and bright.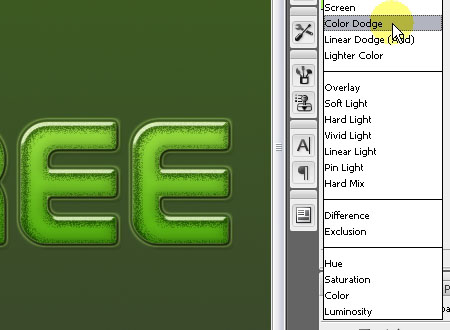 The final result: