This tutorial that will show you how to create an embossed, glittering text effect in Photoshop, using one of the 50 Font Mega Bundle's fonts, Layer Styles, and a few other tricks. Check out the tutorial on mydesigndeals.com.
The 50 Font Mega Bundle is an absolutely wonderful bundle! Its high quality, unique, and beautiful fonts are a must-have addition to your typography design tools.
For a limited time, you can get this great bundle for only $39! So hurry up and get your copy now!
This is a preview of some of the fonts included: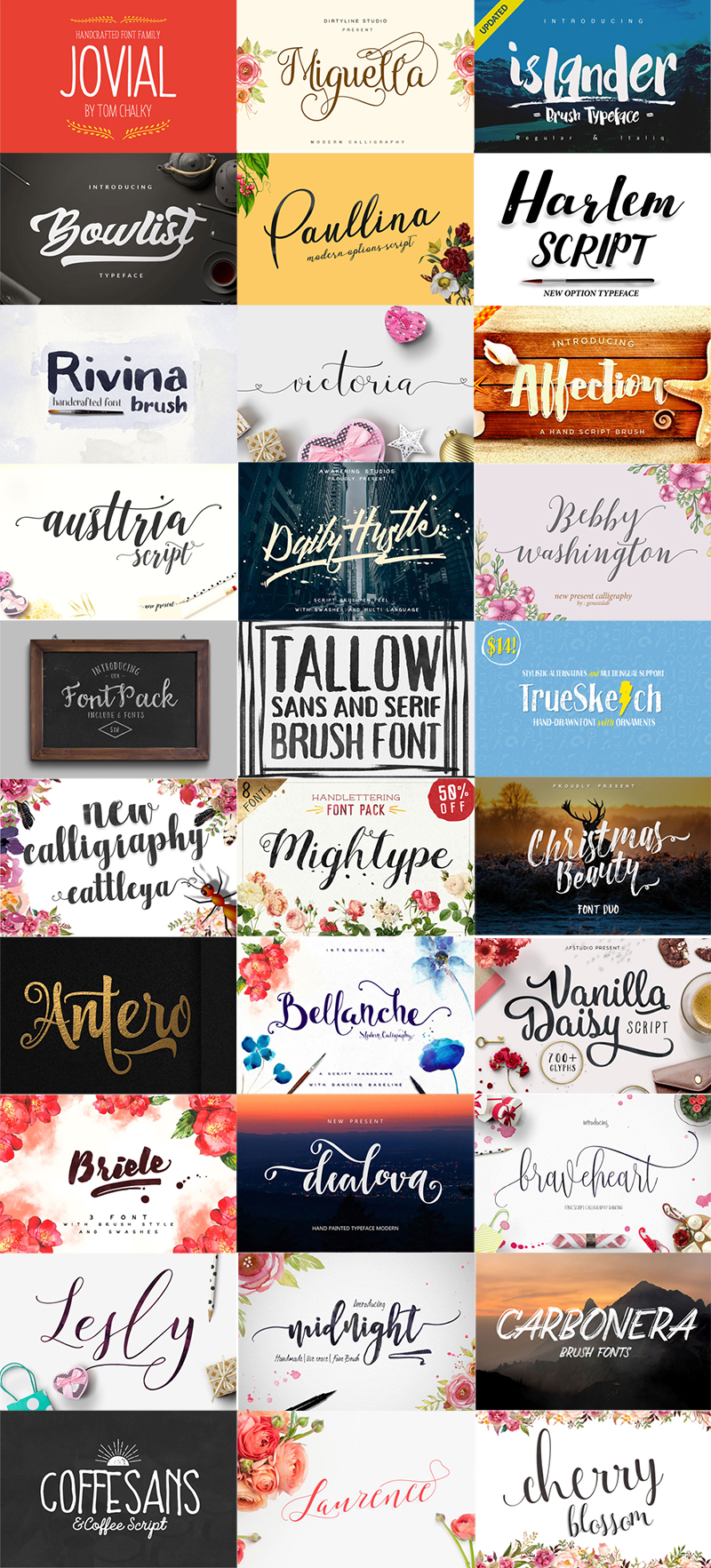 ---