This tutorial explains how to create a soft blossoming text effect using Photoshop's Layer Styles and a simple brush.

The Final Result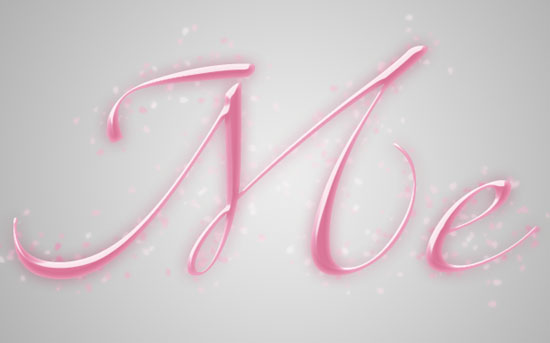 Tutorial Details
Software Used : Photoshop
Version : CS5 Extended
Time : 0:20 – 0:35
Resources
Step 1
Create a new 1024 x 768 px document. Set the Foreground color to #e8e8e8 and the Background color to #8e8e8e, then, create a Radial Gradient starting from the center of the document to one of its corners.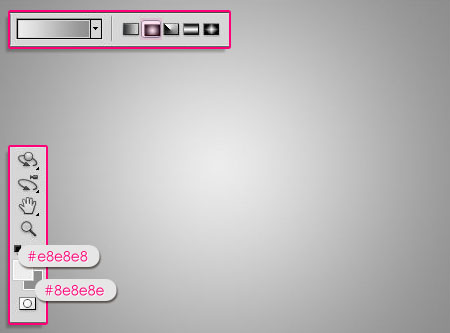 Create the text using the color #e085a5. The font used is LTZapfino Two, but you can use the Easy Street Alt EPS font as well, and the Size is 450 px.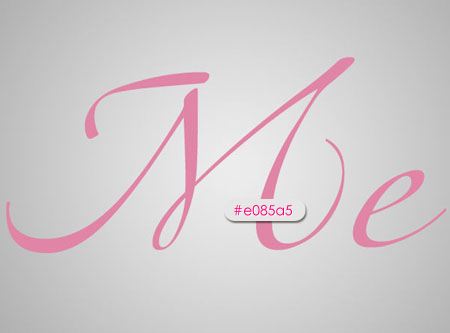 Step 2
Double click the text layer to apply the following Layer Style:
– Drop Shadow
Color : #e085a5
Distance : 0
Size : 20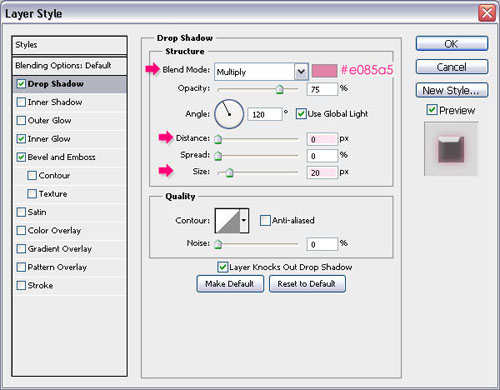 – Inner Glow
Blend Mode : Overlay
Color : #f2d4de
Size : 10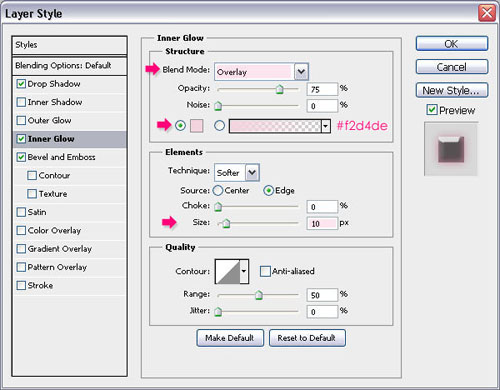 – Bevel and Emboss
Depth : 735
Size : 7
Gloss Contour : Cove – Deep
Check the Anti-aliased box
Shadow Mode – Color : #e085a5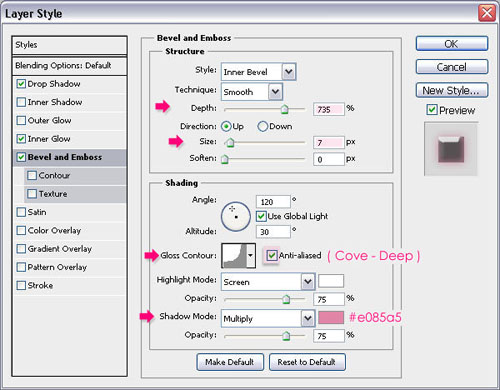 The text should look like this: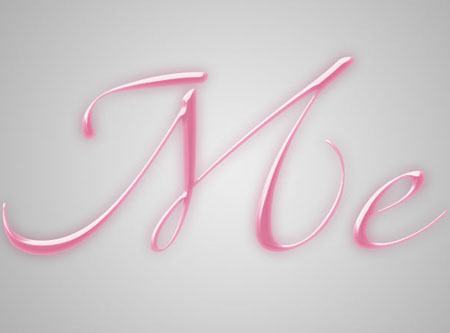 Step 3
Load the Leaves Brush into your Brush panel (Window > Brush), and modify its Settings as below:
Brush tip Shape.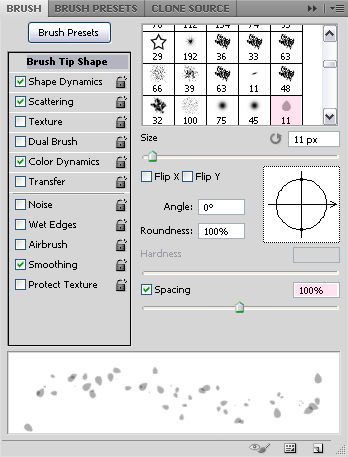 Shape Dynamics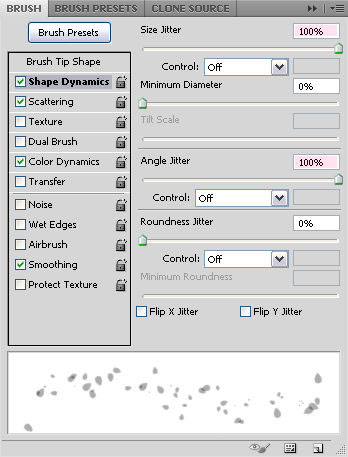 Scattering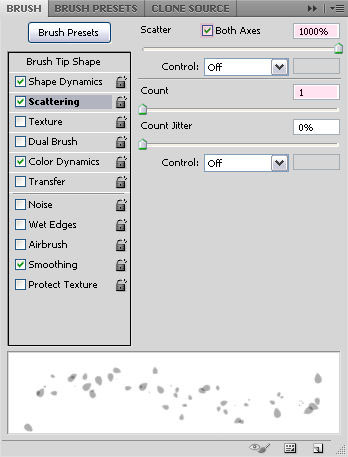 Color Dynamics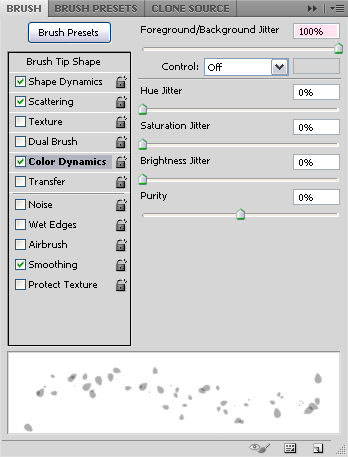 Step 4
Create a new layer under the text layer and call it leaves.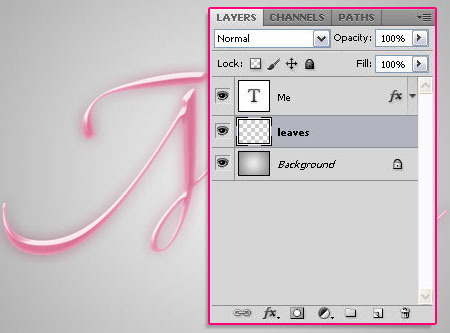 Right click the text layer and choose Create Work Path. Make sure to select the leaves layer once again.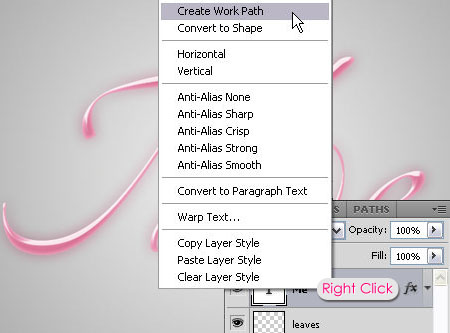 Set the Foreground color to #ffe3f2 and the Background color to #e90052. Then, right click the path and choose Stroke Path.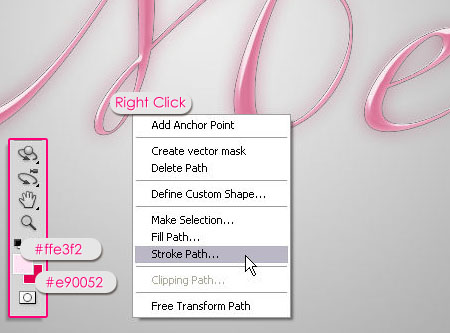 Choose Brush from the Tool drop down menu, and check the Simulate Pressure box.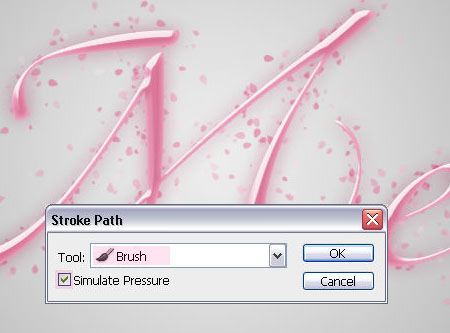 Step 5
Change the leaves layer's Blend Mode to Overlay.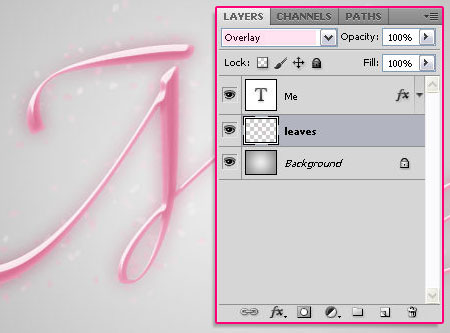 Duplicate the leaves layer.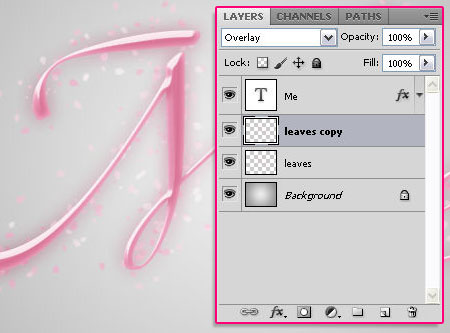 With the leaves copy layer active, go to Filter > Blur > Gaussian Blur, and change the Radius to 2.5.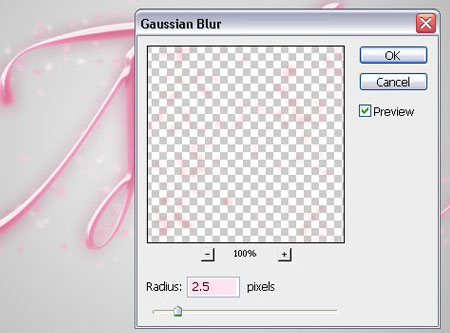 The blur will make the leaves look softer, so you can increase or decrease the Radius value as you like.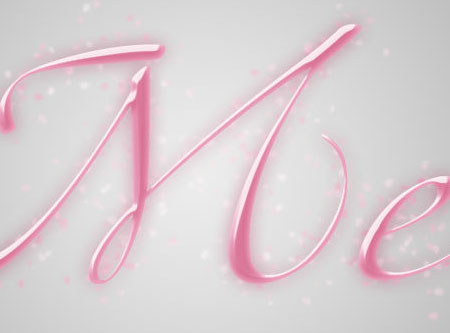 And that's it!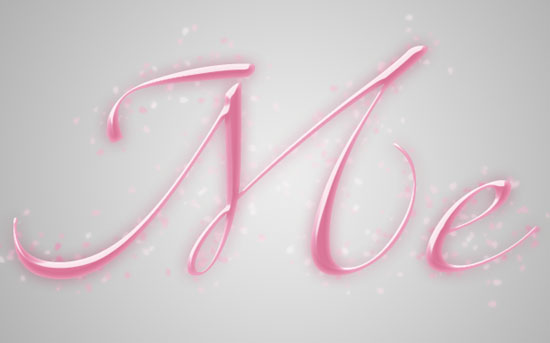 ---
Did you enjoy this post? Please consider donating to help us cover our server costs.