Dazzling Woven Text Effect
In this tutorial, we'll create a dazzling woven-like text effect, using Photoshop's Filters and Layer Styles. Because this effect is so busy and uses big bold fonts, it looks better when applied for 1 – 3 letters only.
The Final Result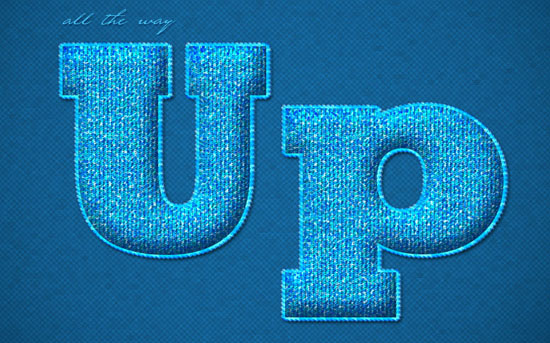 Tutorial Details
Software Used : Photoshop
Version : CS5 Extended
Time : 0:45 – 1:15
Resources
Step 1
Create a new 1024 x 768 px document. Fill the Background with the color #044476, then go to Filter > Texture > Patchwork, make sure that the Square Size is 4, and the Relief is set to 8.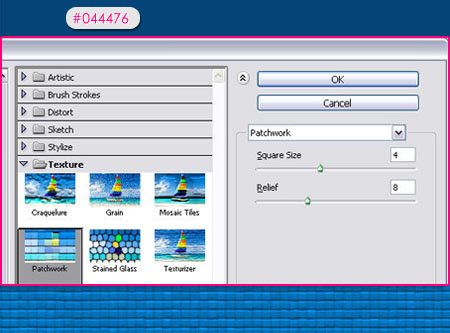 Go to Filter > Render > Lighting Effects, and use the values below: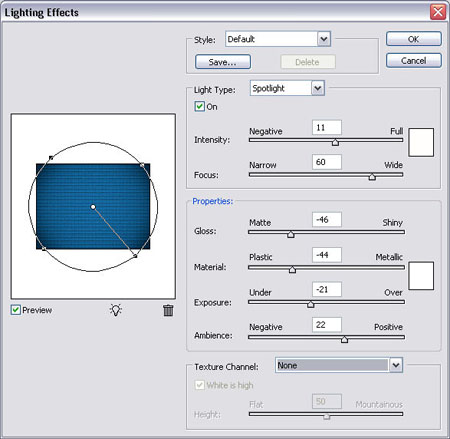 Go to Filter > Brush Strokes > Crosshatch, and change the Stroke Length to 9, the Sharpness to 6, and the Strength to 1.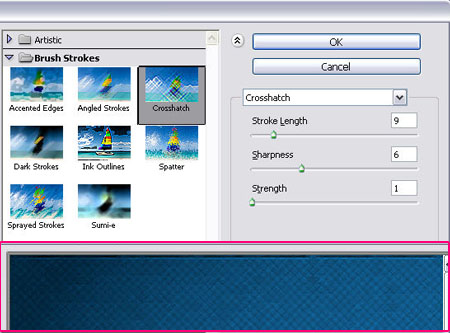 Step 2
Create the text using font Bevan, the Size 480 px, and the color #00a2e5.
Duplicate the text layer and make the original invisible (by clicking the eye icon next to it).
Right click the copy layer, and choose Rasterize Type.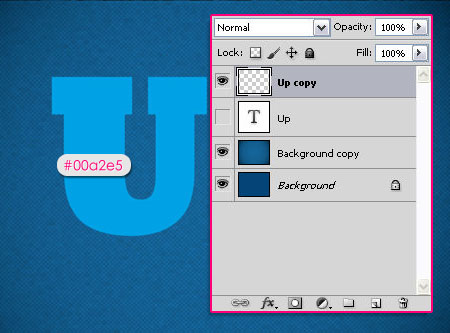 Step 3
With the rasterized copy layer selected, set the Foreground color to #00a2e5 and the Background color to #b2ebfc.
Go to Filter > Pixelate > Pointillize, and set the Cell Size to 5.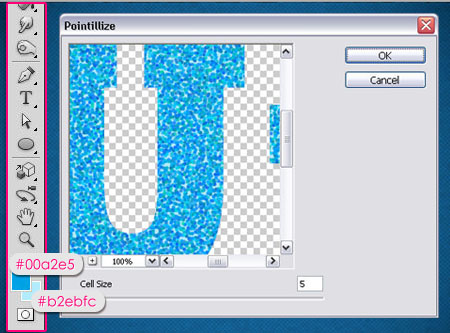 Step 4
Double click the copy layer, and apply the following Layer Style:
– Inner Shadow
Color : #254e57
Distance : 0
Size : 49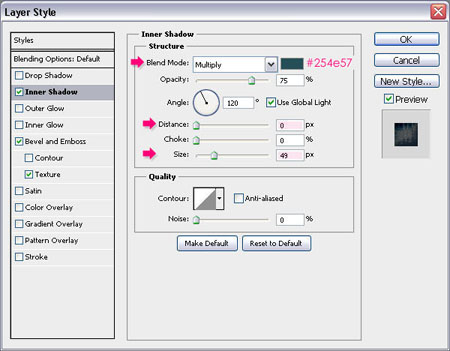 – Bevel and Emboss
Size : 32
Highlight Mode : Hard Mix
Color : #7d93a0
Shadow Mode – Color : #164b7c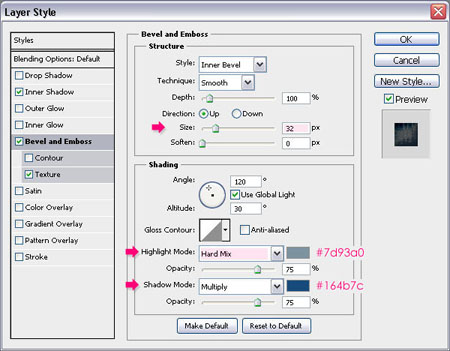 – Texture
This will create the texture that gives the woven-like appearance to the text.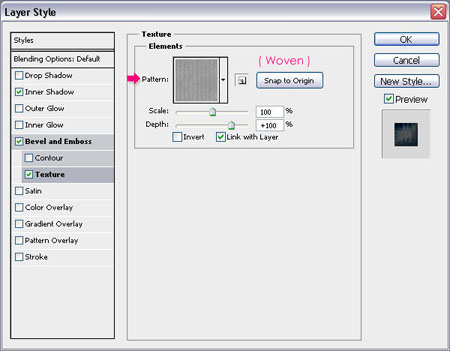 Step 5
Right click the original text layer, and choose Create Work Path.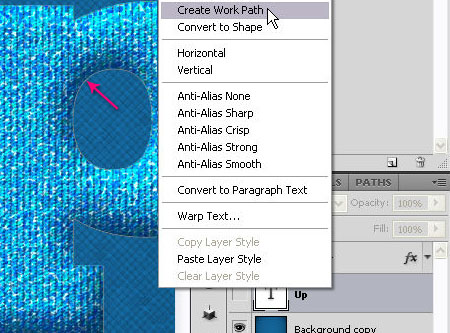 Step 6
Open the Brush panel (Window > Brush), choose the Chalk 17 pixels brush tip, then change the Spacing to 50%.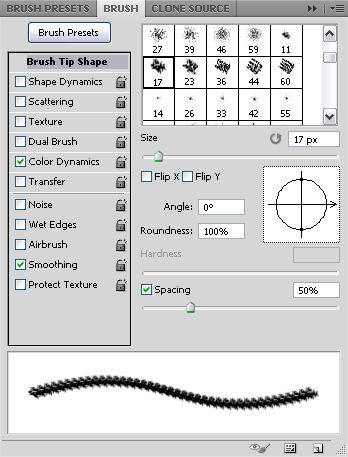 Make sure that the Foreground and Background colors are still the same as in Step 3, and check the Color Dynamics box, then set the Foreground/Background Jitter to 100%.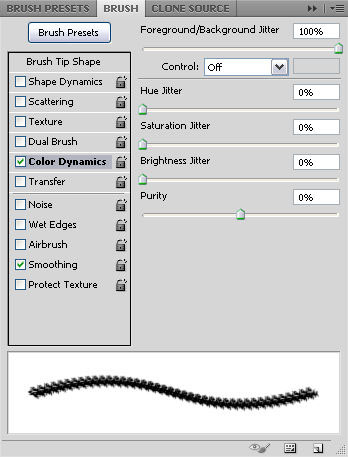 Step 7
Create a new layer and call it bottom, make sure that the Brush Tool is still active, then hit Enter/Return.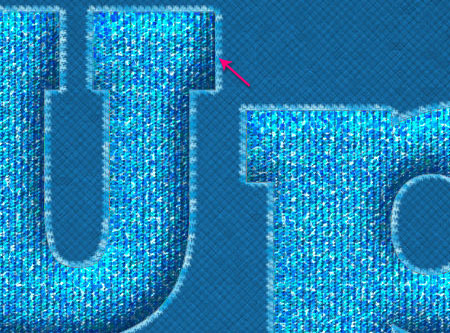 Double clickthe bottom layer to apply the following Layer Style:
– Drop Shadow
Use the default values.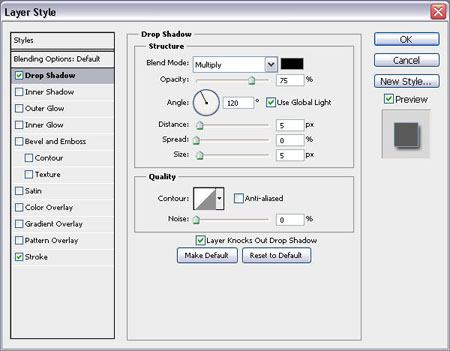 – Stroke
Size : 1
Blend Mode : Multiply
Color : #a2cae4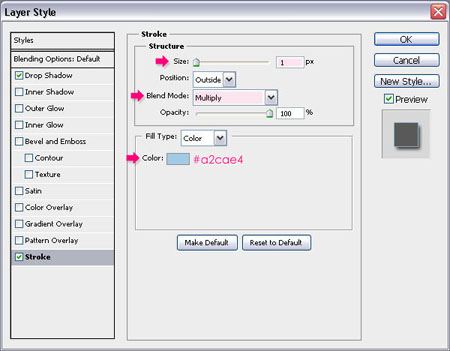 You should get a result similar to this: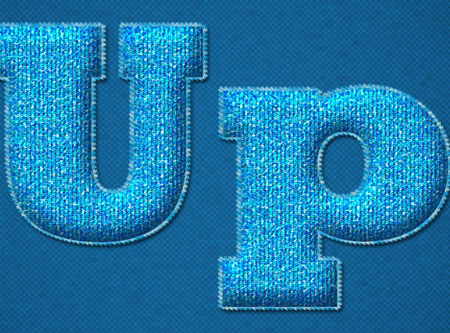 Step 8
Don't get rid of the Work Path yet.
Create a new layer on top of the bottom layer and call it middle. Choose a round hard brush and change its Size to 9 px.
Change the Foreground color to #5895c4, and uncheck the Color Dynamics box.
Hit Enter/Return key again to stroke the path with the new brush. Change the layer's Blend Mode to Vivid Light.
Finally, pick the Pen Tool, then hit Enter/Return to get rid of the work path.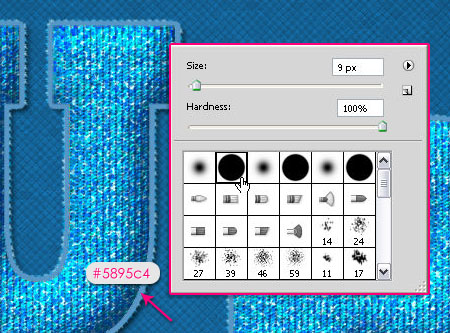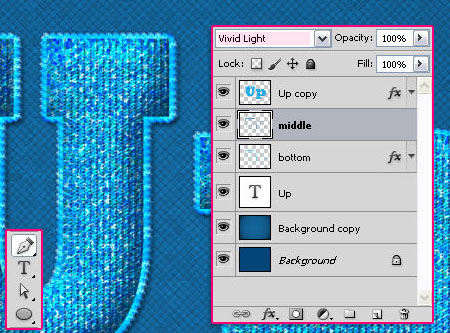 And this is the final result once again.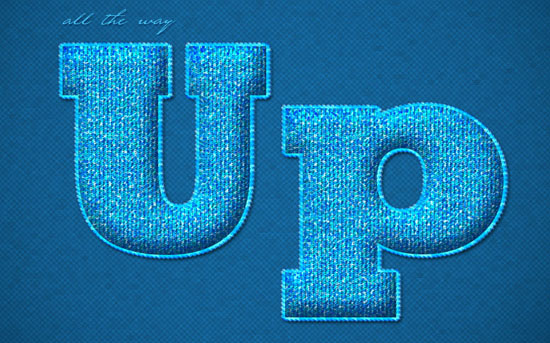 ---
Did you enjoy this post? Please consider donating to help us cover our server costs.