This tutorial will use basic Layer Styles and apply two filters to create a texture for a nice text effect.

The Final Result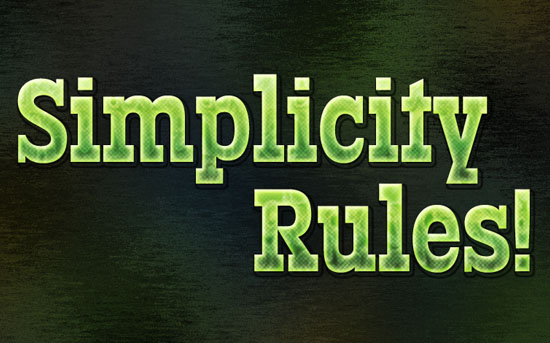 Tutorial Details
Software Used : Photoshop
Version : CS3
Time : 0:30 – 0:45
Resources
Step 1
Create a new 1024 x 768 px document, and fill the background with a dark color. Then, type the text using the font Typodermic, the Size 150 px, and the color #362f2d.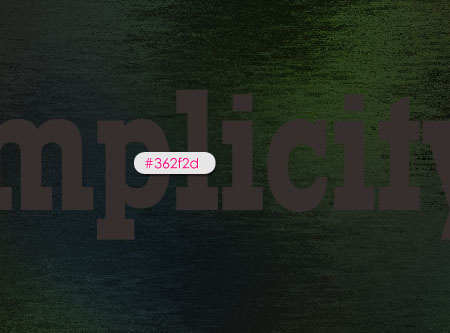 Step 2
Double click the text layer to apply the following Layer Style:
– Drop Shadow
Spread : 5
Size : 6
Contour : Cone – Inverted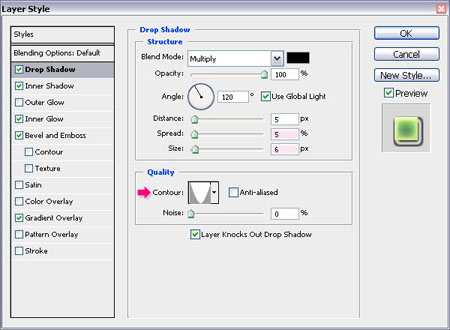 – Inner Shadow
Blend Mode : Screen
Color : #aeff00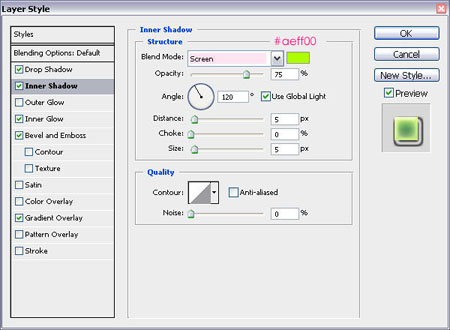 – Inner Glow
Color : #baf564
Choke : 15
Size : 16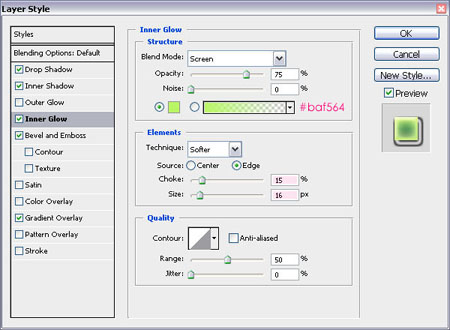 – Bevel and Emboss
Shadow Mode : Overlay
Color : #acd373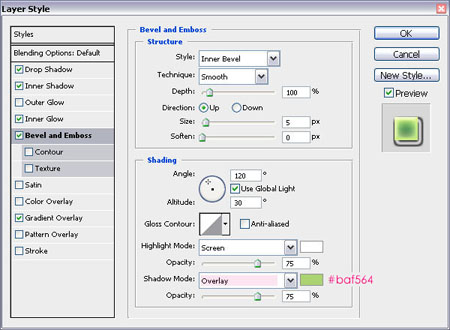 – Gradient Overlay
Blend Mode : Pin Light
Click the Gradient box to create the gradient
Create the gradient using the colors #79a933 to the left and #dcf0bf to the right.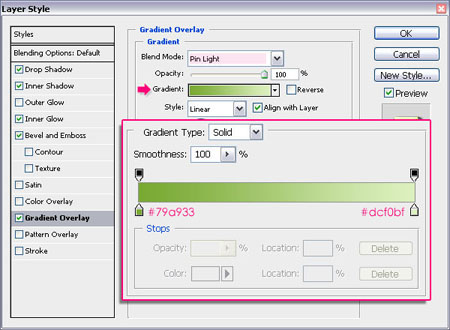 This will give the text a nice bright effect.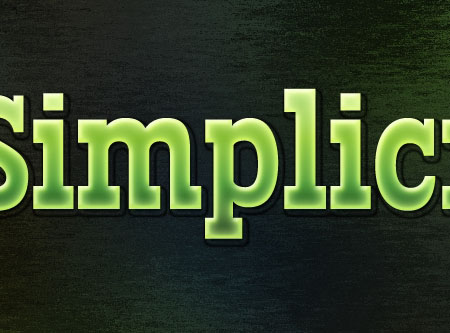 Step 3
Ctrl/Cmd + click the text layer's thumbnail to create a selection.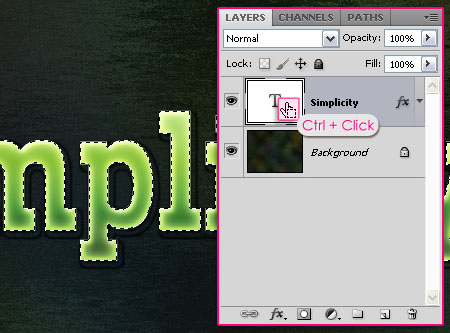 Create a new layer on top of the text layer and call it Texture, and set the Foreground and Background colors to Black and White.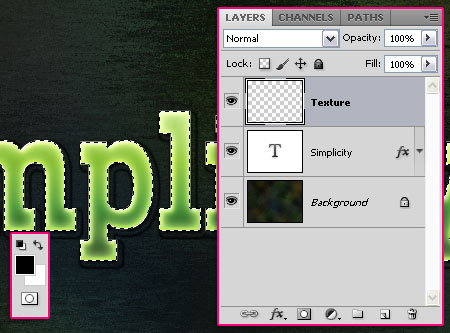 Step 4
Select the Paint Bucket Tool, and change the Fill Type in the Options bar to Pattern. Choose the Clouds pattern, and fill the selection with it. Then go to Select > Deselect to get rid of the selection.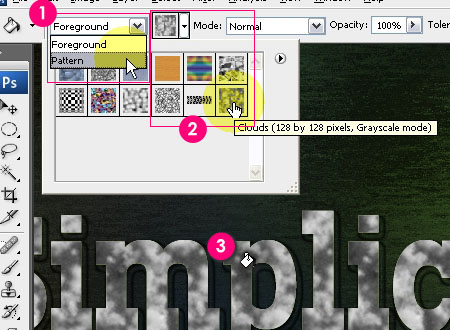 – Go to Filter > Sketch > Chrome. Change the Detail value to 0, and the Smoothness to 10.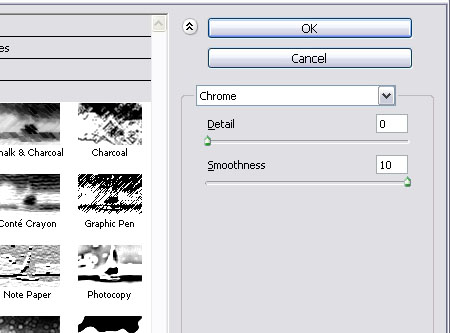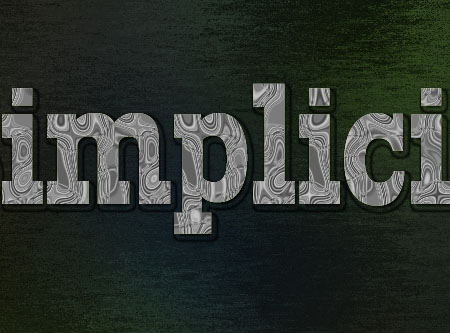 – Go to Filter > Sketch > Halftone Pattern. Change the Size to 1, the Contrast to 5, and the Pattern Type to Dot.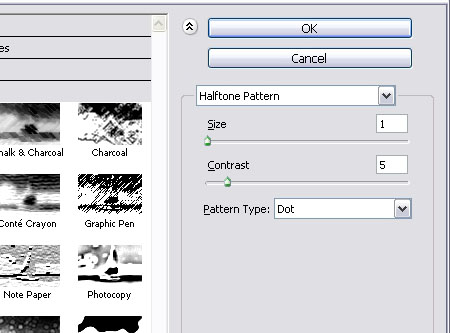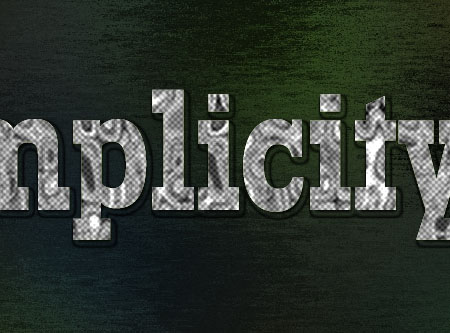 Step 7
Finally, change the Texture layer's Blend Mode to Overlay, and the Opacity to 45%, or whatever you think looks good.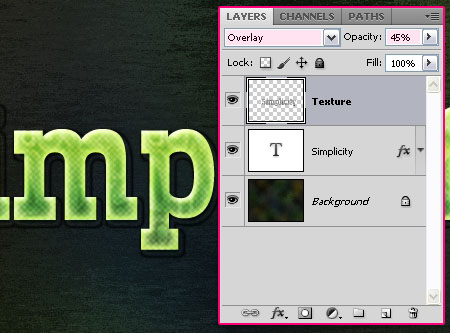 That's it!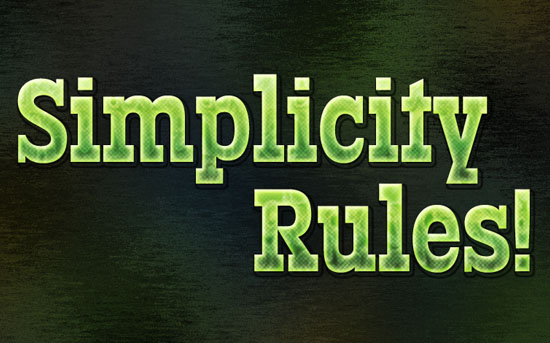 ---
Did you enjoy this post? Please consider donating to help us cover our server costs.