This tutorial will explain how to create a nice sparkling, kind of vintage chrome looking text effect, using layer Layer Style to give the metallic feel to the text, and filters and blend modes to create the sparkling texture.

The Final Result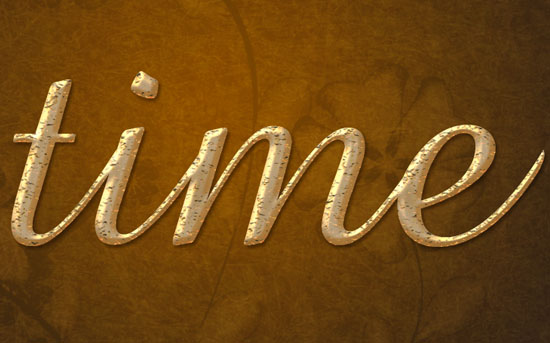 Tutorial Details
Software Used : Photoshop
Version : CS5 Extended
Time : 0:30 – 0:45
Resources
Step 1
Create a new 1024 x 768 px document. Create a Radial Gradient with the Foreground color set to #a06600 and the Background color to #342b28.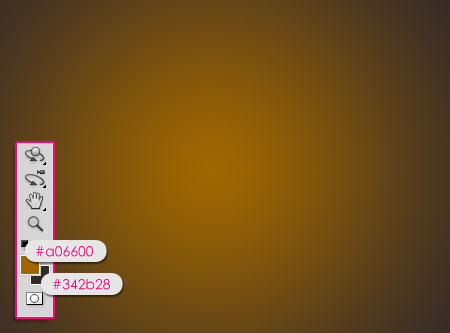 Place the 'Use This 52' Background Texture image on top of the Background layer, then change its Blend Mode to Soft Light, and its Fill value to 50%.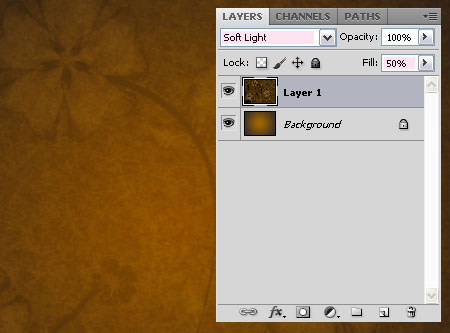 Create the text with the color #cbb99d. The font used is Brock Script, and the Size is 450 px.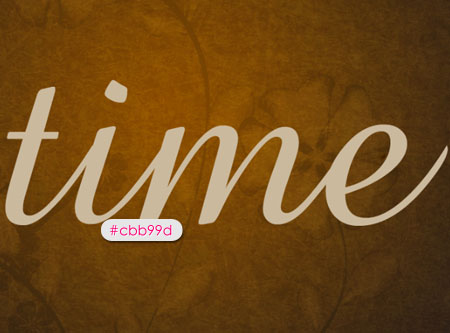 Step 2
Double click the text layer to apply the following Layer Style:
– Drop Shadow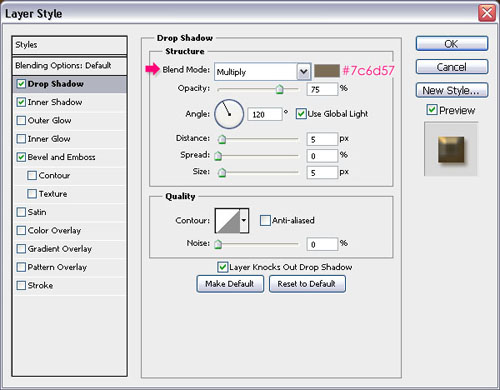 – Inner Shadow
Color : #a77d31
Distance : 0
Size : 27
Contour : Rolling Slope Descending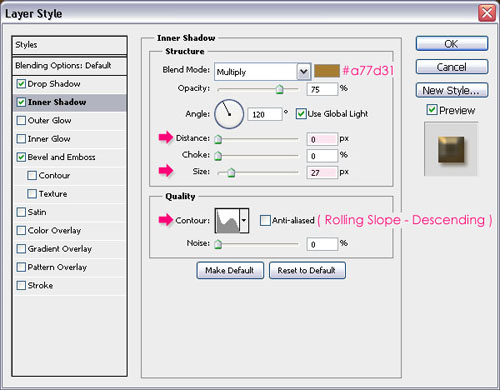 – Bevel and Emboss
Depth : 276
Size : 10
Highlight Mode : Vivid Light
Color : #f4edd3
Shadow Mode – Color : #e9b65f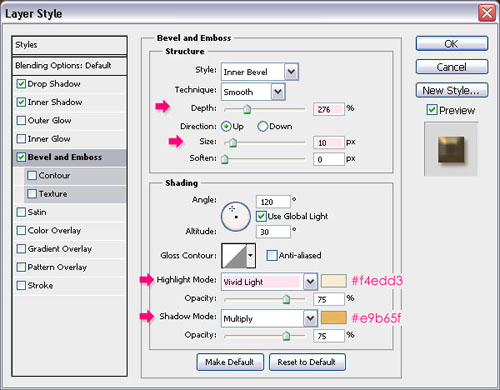 This will create the metallic look.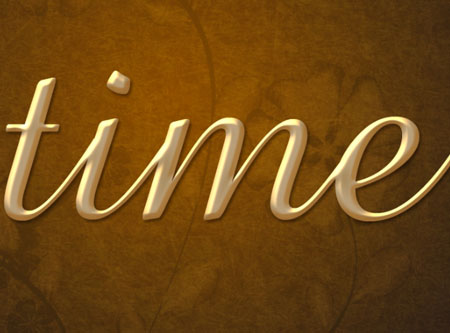 Step 3
Create a new layer on top of all layers and call it texture. Ctr/Cmd + click the text layer's thumbnail to create a selection.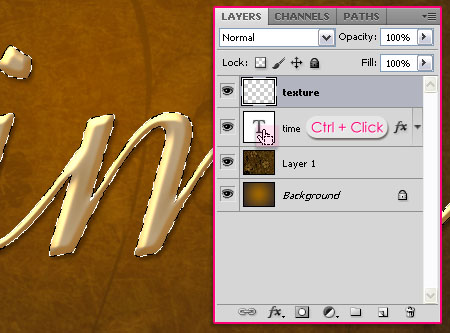 Set the Foreground color to #cbb99d and the Background color to #724c21, and fill the selection with the Foreground color.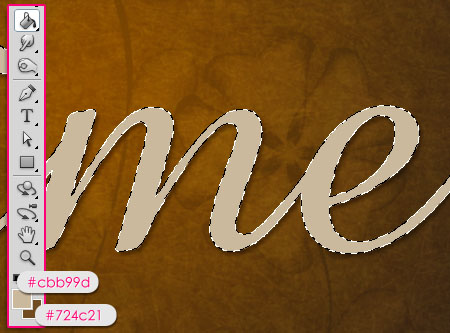 Go to Filter > Render > Fibers, change the Variance to 50, and the Strength to 4.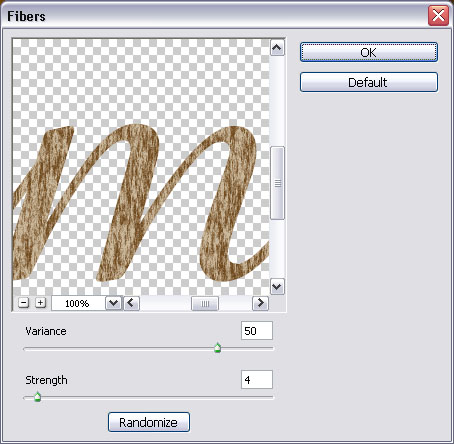 Press Ctrl/Cmd + D to get rid of the selection.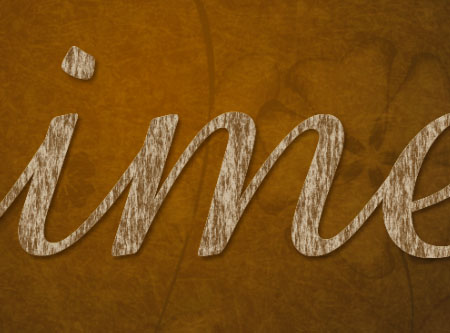 Go to Filter > Texture > Craquelure. Change the Crack Spacing to 13, the Crack Depth to 3, and the Crack Brightness to 8.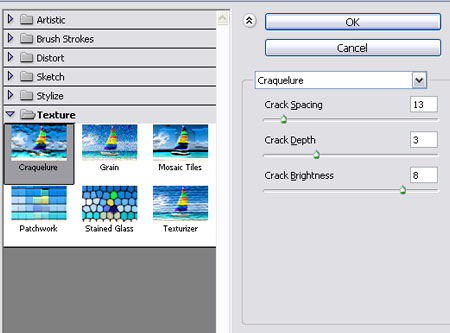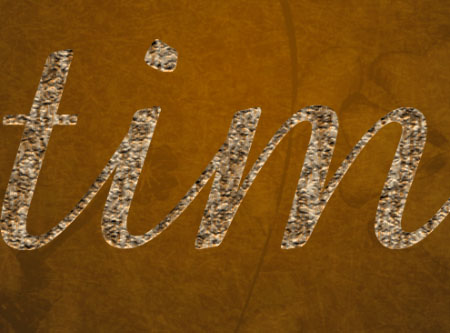 Finally, change the texture layer's Blend Mode to Pin Light, and its Fill value to something around 75%, or whatever value you like.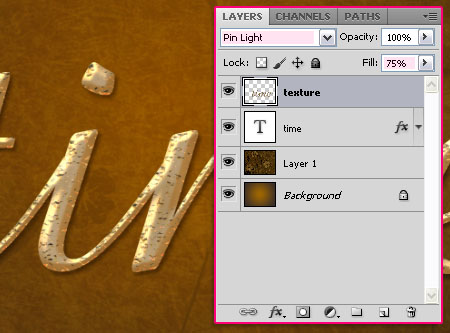 That's it! Simple and elegant!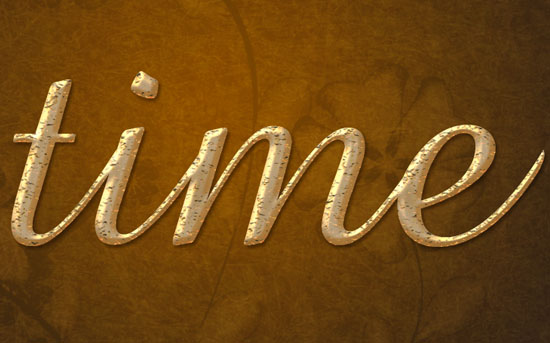 ---
Did you enjoy this post? Please consider donating to help us cover our server costs.