This tutorial will show you a simple trick using the smudge tool and some Layer Styles to make your text sparkle!

The Final Result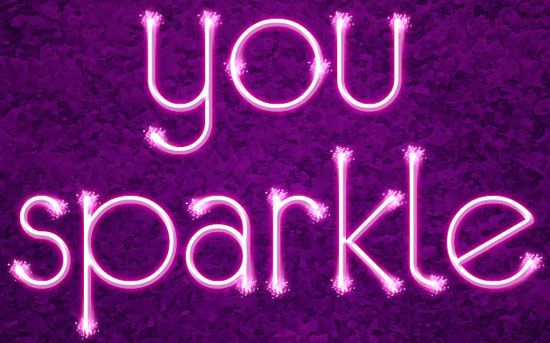 Tutorial Details
Software Used : Photoshop
Version : CS5 Extended
Time : 0:30 – 0:45
Resources
Step 1
Open the Background Image, and set the Foreground color to White. Create the text in White as well. The font used is eurofurence light, and the Size is 250 px.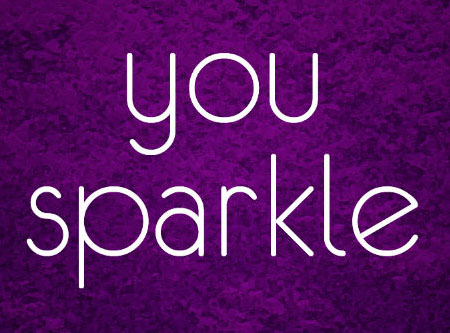 Duplicate the text layer, then right click it and choose Rasterize Type.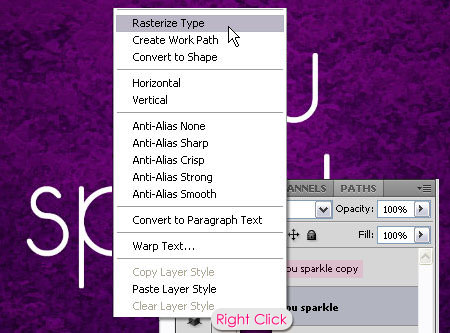 Step 2
Pick the Brush Tool and choose the Spatter 27 pixels brush tip. Create a new layer on top of the rasterized text layer and call it sparkles-1, then start adding the brush on the tips of the letters. Let the center of the brush be positioned on the tip, and click once each time to create the sparkles.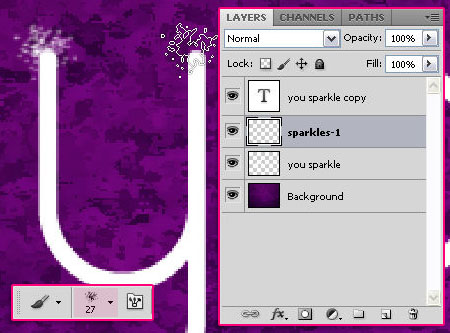 Duplicate the sparkles-1 layer, and rename it to sparkles-2.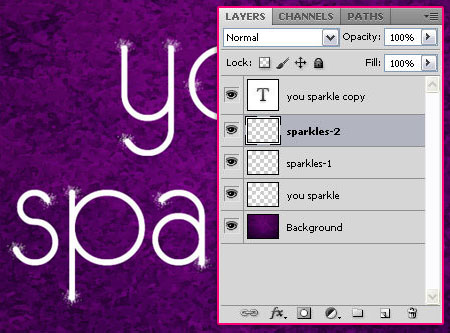 Select the sparkles-1 layer, then pick the Smudge Tool. In the Options bar, pick a soft round 20 px brush tip, then change the Strength value to 70%.
Click and hold in the center of each sparkle, then drag along its letter.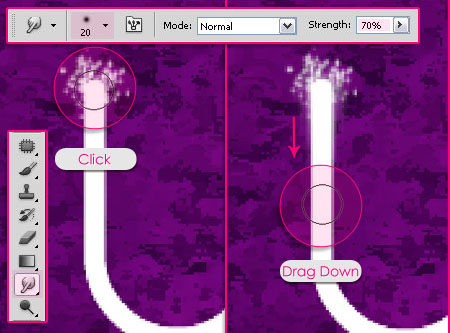 Once you're done, right click the sparkles-1 layer, and choose Merge Down. This will merge the smudged sparkles with the rasterized text.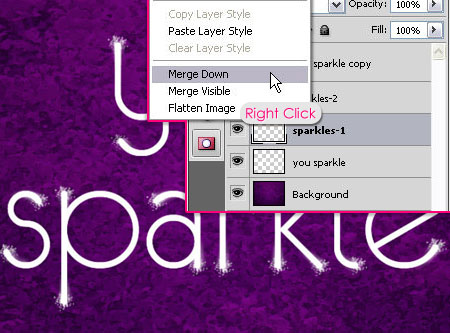 Step 3
Double click the rasterized text layer (the one merged with the sparkles in the previous step), and apply an Outer Glow effect: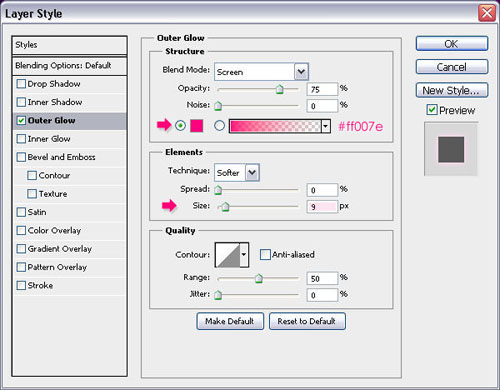 Double click the sparkles-2 layer, and apply an Outer Glow effect as well: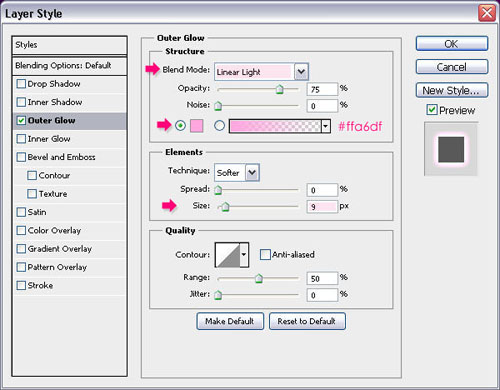 Double click the text layer copy (the duplicated one that is not rasterized), and apply the following Layer Style:
– Bevel and Emboss
Shadow Mode – Color : #c54db8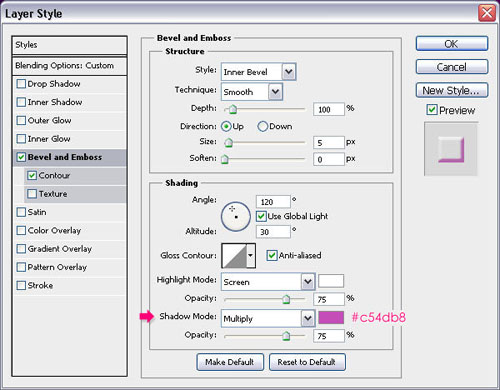 – Contour
Check the Anti-aliased box.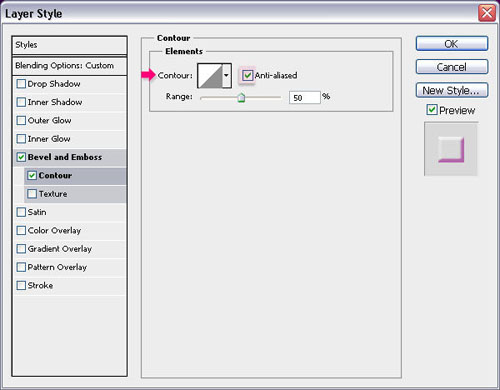 The last thing you need to do, is place the sparkles-2 layer on top of all layers to get the final effect.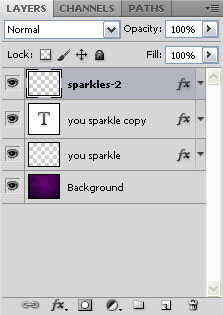 Hope you enjoyed this tutorial!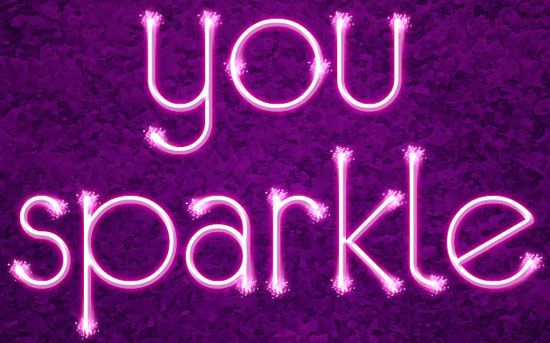 ---
Did you enjoy this post? Please consider donating to help us cover our server costs.